Investors remain confident in GTA housing market says CBRE
11/7/2018 | SHARE
Posted in Commercial Real Estate by Terra Realty| Back to Main Blog Page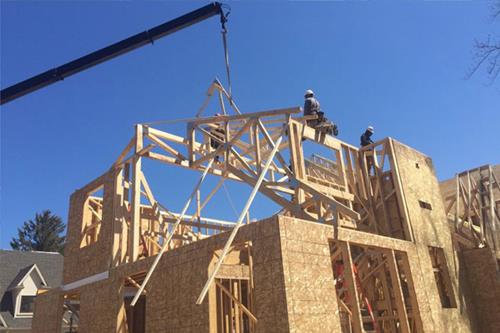 The moderation of the single-family housing market in the Greater Toronto Area has not dampened the market for residential land.
Demand and prices remain strong as population growth meets with constrained supply. That means increased competition for residential land which will, in turn, impact home prices.
According to a new report from CBRE Canada, residential land investment volume in the GTA totaled $6.8 billion in 2017, more than three times the volume seen a decade earlier and the highest on record.
As a stark example of the surge in prices, an acre of low-density residential land would have cost an average $382,000 in 2008. In the first half of 2018, that same piece of land would cost more than a million dollars.
Year-to-date in 2018, the average price per square foot of buildable high-density space is $87, compared with $42 in 2008.
"Despite rising home prices and new mortgage qualification rules, supply issues are propelling residential land deal volumes and prices to all-time highs in the GTA as developers and investors are willing to pay for this sought-after asset," commented Mike Czestochowski, Executive Vice President, Land Services Group at CBRE Canada. "Land investment activity reflects strong developer and investor confidence in a housing market that is faced with the challenge of accommodating a rapidly growing population amid serious government-imposed constraints."
Deals for low-density land set new record
The number of deals involving low-density residential land totalled 149 in 2017 CBRE's data shows. It was the best year on record for these transactions and a 39% increase from 10 years earlier.
The strength of the market has carried into 2018 with $754 million of investment in the first half of 2018, although the full-year will be short of 2017's record-breaking $2.4 billion.
"There is sustained investor confidence in this city, owing to the GTA's strong fundamentals, specifically the 100,000 new residents a year and strong employment growth, with 93,000 jobs added in the Toronto CMA between June 2017 and June 2018," added Czestochowski. "It's not hard to see why the GTA continues to be a prime destination for investor capital, both domestic and foreign."
Commercial Real Estate, Commercial Real Estate Investments, GTA, GTA Commercial Real Estate, GTA News, GTA Real Estate Market, Investments, Land Investment, Real Estate Investments, Real Estate Investors