Condos remain dominant in GTA new homes market
7/30/2018 | SHARE
Posted in GTA Real Estate by Terra Realty| Back to Main Blog Page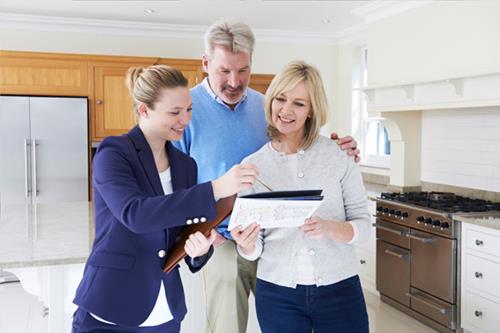 The GTA new homes market is still all about condos even as prices rise while single-family home prices ease.
There were 2,500 new home sales in June and 2,079 of them were condo apartments in low, medium and high-rise buildings, stacked townhouses and loft units according to Altus Group data.
The Building Industry and Land Development Association (BILD) says that the sales were 61% below June 2017 which posted a record-high 5,290 new condo sales. However, June 2018 sales were only 17% below the 10-year average.
Meanwhile, the benchmark price of new GTA condos was up 23.5% year-over-year to $774,554.
For single-family homes, sales were down 19% from June 2017 with 421 units sold, 71% below the 10-year average. The benchmark price was down 9.4% year-over-year to $1,132,957.
"The relative strength of condo apartment sales is an indication of the state of the market," said David Wilkes, BILD President and CEO. "The cost of new homes in the GTA, both condos and single-family homes, is affected by government regulation and red tape that slows down the building of new supply, and by government fees, taxes and charges, which can account for almost a quarter of the cost of a new home."
Inventory increases for condos, single-family
New condo openings mean that inventory in June was up to 10,225 units while single-family home inventory also increased slightly to 4,848 units.
"The industry and buyers continue to focus on the relatively more affordable condominium apartment sector," said Patricia Arsenault, Altus Group's Executive Vice-President, Research Consulting Services. "Fourteen new condominium apartment projects were launched in the GTA last month, the second highest number for June yet recorded by Altus Group, and buyers snapped up almost half of the new units by month-end. In a typical June, closer to one-third of new units are sold by month-end.
Condo Buyers, GTA, GTA Condo Market, Home Buyers, New Condos, New Homes